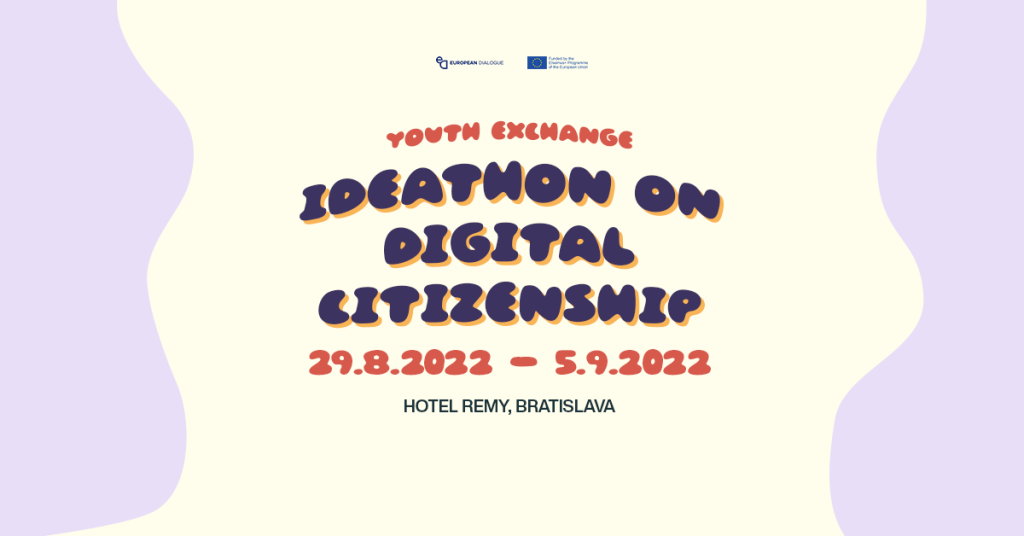 The 21st century has brought a huge boom in information and communication technologies. Digital tools have become an integral part of our daily lives – whether at work, at home or during leisure activities. Today's society can be called digital, and in addition to entertainment, we use technology and the Internet for all kinds of participation – from culture, through health care, education, business to politics. In addition, the COVID-19 pandemic has further multiplied the importance of participatory tools and extended their use to several other sectors.
This goes hand in hand with the need to increase people's' digital literacy in order for them to be able to make effective and good use of the opportunities offered in the online space – especially methods and tools for participation in decision making – and be prepared for challenges. Then they can positively change society – when individuals or groups of people are able to successfully realise and promote their ideas and thereby initiate and achieve change at a local, national or international level. In particular, social media have become the dominant media channel in the last decade, the function of which is also participatory involvement.
In today's digital age, it is really easy to take the initiative, to campaign for positive change, and even get your ideas to the highest politicians or other authorities. However, it is important for young people to know how to do it right and how to become an active, responsible, and successful digital citizen. That's why the European Dialogue came up with this youth exchange!
This non-formal learning activity was part of the Erasmus+ Accredited projects in the field of youth. Information about European Dialogue's accreditation is also available on the Erasmus+ Dissemination Platform.
Provide participants with competences and resources in the fields of e-participation, e-governance, youth advocacy, media literacy, and online security.
Raise participants' awareness of their rights and responsibilities which they have as European citizens and how they can contribute to a better future of Europe.
Improve participants' skills in elaborating and presenting their ideas.
Assist participants in expanding their networks and building new partnerships and empower them to be multipliers who inspire their peers and colleagues.
Call for participants – Slovak
The 6-days youth exchange took place from 29th August to 5th September 2022 (including two travel days) in Bratislava, Slovakia. Participants came from Slovakia and from countries where partners are based. The partners of Ideathon were Mladiinfo Montenegro, Scambieuropei (Italy), and StampMedia (Belgium).
The youth exchange consisted of seminars, workshops, study visits, and group work. Here you can download full final programme of the week for an inspiration.
Participants learnt how to become responsible digital citizens and how to use all the opportunities to participate in community building. They also explored various opportunities that can help them in their personal life and development of their professional career.
Final materials created by participants

During the youth exchange, the participants worked in groups and created idea proposals on how to improve areas that concern them and their communities.
Template of the idea proposal
Resources shared by trainers and organisers

Impressions from the training

Article about the Ideathon (in Slovak)
You can check the pictures on our social media, or in the gallery.
European Dialogue / Európsky Dialóg, o.z.
Financed by the European Union's Erasmus+ programme, KA1 – Mobility of young people for accredited organisations, through its Slovak National Agency – NIVAM.
Participants of the training can receive LinkedIn certificate. If you are one of them, please write to m.maska@europskydialog.eu for details that are needed to complete the certificate.