What kind of stories and perspectives on climate change and fake news are you missing in Visegrad media today?
25 enthusiastic young media makers from Visegrad countries met in November 2019 in Slovakia to tackle these questions as well as to explore the current trends in the field of media.
European Dialogue and partner organisations Mladiinfo Poland, Sound-Picture Cultural Association and Cesta rozvoje organised the training course V4 Fall School on Media in November 2019 in Mojmirovce, Slovakia.
From 9 to 13 November 2019 European Dialogue and partners were covering debates, workshops, presentations, cultural activities, excursions and good practices, using formal and non-formal working methods. Participants visited also local TV in Nitra, where they gained some practical insight on how to produce TV reportages and best practises how to fight against misinformation. The project was supported by the Visegrad Fund.
How do the media lie? What is media disinformation? How to avoid misleading information?
Young media makers experienced three days of media workshops covering topics ranging from media literacy, disinformation, and participated also in practical workshops such as TV, photography, social media and documentary.
The leading topics of the training course were The V4's fight against climate threats and Countering Fake News in Visegrad. Participants were supposed to work on and produce a media story that lifts new perspectives on the selected topics. It could be in the form of written text, photos, video, podcast, social media etc. in close cooperation with their mentors.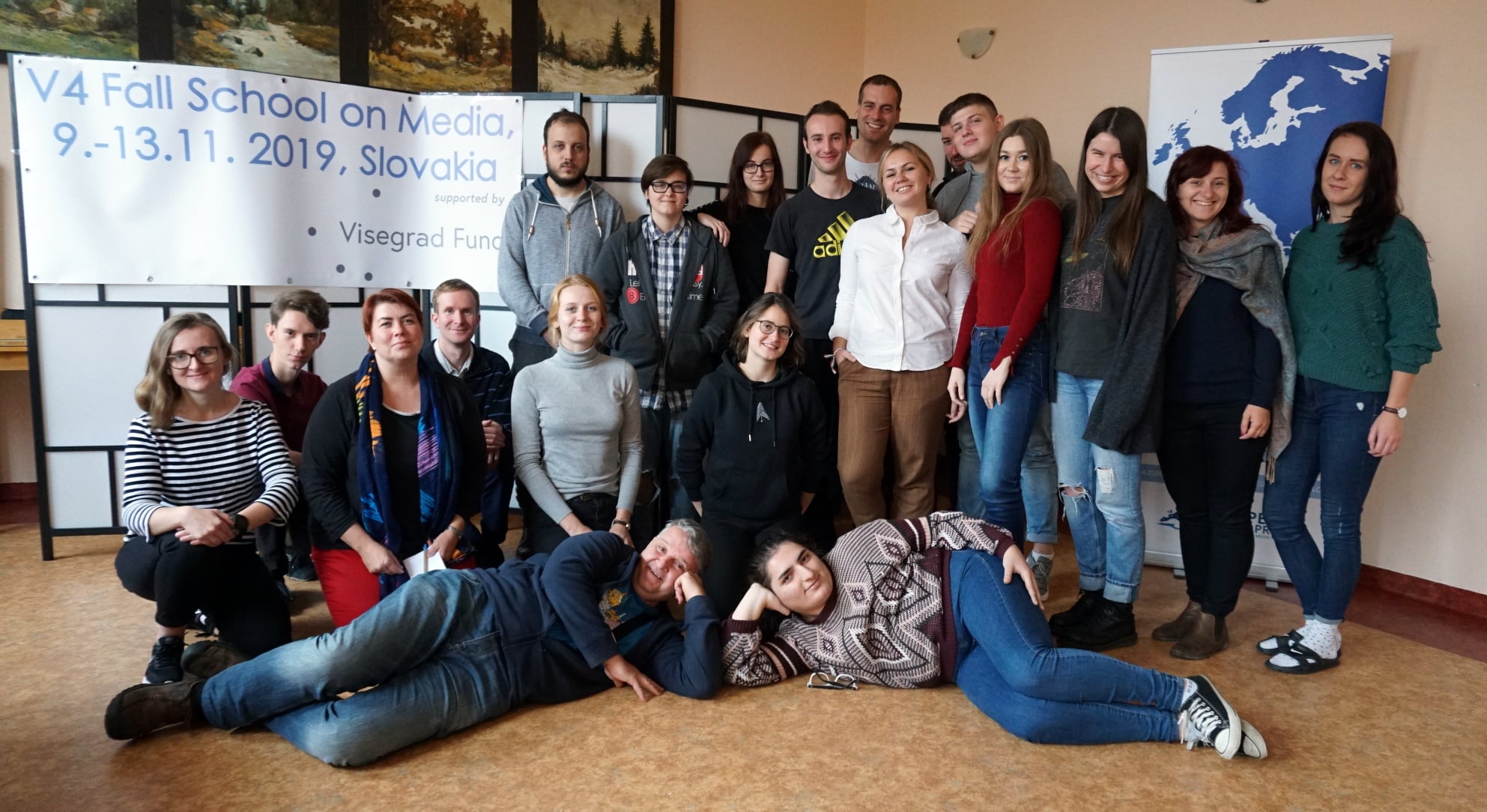 Lot of interesting ideas came out of the debates as well as media stories!
Participants covered topics such as Case study from Slovakia -How to recognise the fake news, Perception of immigrants in the Visegrad Group, Climate change approaches in V4 countries and many others!
You can find them out on the articles, videos and photographs stories of this V4 School on Media project Special Edition.
"Think twice before you write a story and think about what kind of story you want to tell"